Willamette Week releases its annual Portland bike... →
Money quote from the intro (which ludicrously wonders why anyone drives in Portland, though that's probably just comment bait): This is one of the few American cities where you can properly enjoy this perfect human-powered machine, and enjoy it you should.
Bike ride raising money for Katrina, Joplin, Sandy...
So far, 40 cyclists plan to bike 800 miles from Joplin, Mo., to New Orleans to raise money for people who lost their homes in recent natural disasters. There's still time to join the ride, and plenty of time to donate to the cause, which will aim to support people hit hard by Hurricane Katrina, the Joplin tornado and Hurricane Sandy. Here are the event's goals: Raise a net of...
Saudi Arabia lifts bicycle ban for women
Saudi women can now ride bikes and motorcycles in public — but only for fun, not for transportation. It'll be just like Audrey Hepburn's wacky adventures in "Roman Holiday," but with a little more fabric. According to Al Jazeera, "women must wear a full-body abaya, be accompanied by a male relative, and stay within certain areas." (It is recommended that they...
7 tags
10 tags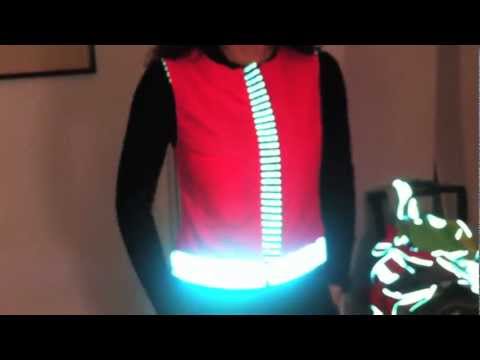 4 tags
4 tags
Avis acquires Zipcar in $500 mil deal →
From the press release: Car sharing has grown to be a nearly $400 million business in the United States and is expanding rapidly in major cities around the world. Zipcar has led this industry, leading in innovation and world-class service. Zipcar now has more than 760,000 members, known as Zipsters, with a market-leading presence in 20 major metropolitan areas in the United States, Canada and...
Researcher: To control weight, get out of your car →
This advice might be better targeted to those experiencing higher temperatures than, say, Wisconsin has right now. Still, money quote: "These small changes in our driving and dietary habits can lead to long-term significant changes in obesity issues."
6 tags
Huzzah for the Google Maps iPhone app
After hearing about Apple's map debacle all those months ago, I resisted upgrading my iPhone software for the longest time but finally succumbed in mid-November. It took me only a couple of days to get annoyed at the subpar search and zero transit maps from Apple Maps (it tries to make up for that by catapulting users off to a list of separate routing apps). Thankfully, though, Google...
6 tags
One way around traffic muddle in Brooklyn: riding... →
Not that Hurricane Sandy was good for anything, but this story is refreshing to read. It also reminds me that I always thought I'd need a bike as a survival tool living in uber-populated, disaster-prone California. Though it took slightly longer than the train, he said, he thought he would keep biking even after the subway started running again. "It saves money, and it's less of a...
5 tags
11 tags
3 tags
I dub thee 'Precipocalypse 2012' (yes, that's... →
Evidently Los Angeles doesn't have the monopoly on freaking out about the onslaught of rain re: driving on streets and freeways.* After three months of L.A. weather, Oregon's about to get hit with fall storms for the official start of the rainy season. Woot. Greasy! As a car-free bike commuter adjusting to experiencing actual seasons, I'm only about 40% ready for this in terms of...
6 tags
3 tags
To encourage biking, cities lose the helmets →
I suppose anyone who thinks helmets are unnecessary is free to one day fall off a bike after a seemingly safe maneuver — or the unexpected impact with a car door, dodging a hole in the street, etc. — and find out whether they would've rather had a helmet hit the ground than their head. Of course by then it's too late. At least you got to see Paris?
6 tags
7 tags
5 tags
Portland eastside streetcar already has problems →
Just last night a friend and I were talking about the new Central Loop streetcar line, and we made plans to go up against it in a footrace. Today, Willamette Week has a story about the streetcar's many issues, plus an explanation that indeed it's sometimes faster to walk than take the westside streetcar. I have a sudden urge to watch "Marge vs. the Monorail."
7 tags
Bike and be counted →
An electronic bicycle counter on Portland's Hawthorne Bridge went live today and already counted 7,000-plus cyclists, according to some reports. The counter, the first one to hit North America, will provide data aimed to improve bicycle infrastructure in the city. The Hawthorne Bridge is one of the busiest in terms of bike traffic, so this thing should get a workout.
5 tags
Portland 'level of service' standards going... →
In updating its transportation system plan, the city of Portland is going to take a new approach in evaluating the "level of service" standards for roads and intersections. Namely, it will recognize that it's not just cars and trucks that constitute "traffic." It should be a good start to solving this problem: There is no official "bicycle level of...
5 tags
How the Olympics 'dove bikes' set piece came... →
The Telegraph has all the details about the "dove bikes" performance from the London Olympics opening ceremony, set to Arctic Monkeys' cover of "Come Together." I don't have a TV, so I only saw a low-quality YouTube video, but it seemed pretty amazing. The best part, of course, was the lone dove ascending to the stadium roof: The bicycle which ascended into...
5 tags
Last night at the party celebrating the second birthday of Portland Afoot, a newsmagazine about "buses, bikes and low-car life," publisher Michael Andersen made a startling announcement. The print publication — a compact, folded one-sheet previously available for $14/year — is morphing into a smartphone app, made available for free in an effort to reach the masses. The mass-transit...
8 tags
Apparently, more and more bikers are strapping GoPro cameras to their heads to record their commutes, hoping that in the event of a traffic accident they'll be able to use the footage to track down the driver of the car involved. Despite having been grazed by cars, honked at and doored, I have mixed feelings about this. The cameras will prove useful after the fact, but I doubt they'll...
1 tag
Bicycles & the Art of Life: Can we go car-light? →
Agreed. It's convenient to take the car, but it's also nice to mix it up sometimes. When I still had a car, I would sometimes bike or walk to do errands instead of driving, and I found it was a stress-free alternative — particularly when hideous parking structures were involved. bicycleculture: While I wholeheartedly support people living a car-free existence if they want to, I know...
4 tags
Founder of nonprofit group CICLE could use a hand →
CICLE, a nonprofit organization that promotes safe cycling in the L.A. community, has reached out to ask for donations for its founder, Shay Sanchez. Sanchez is battling lupus vasculitis and faces mounting medical costs in the efforts to improve her quality of life. I watched CICLE events inspire many newbies — both little kids and longtime Angelenos who had never biked in their city — to...
10 tags
TriMet is posting QR codes at bus stops and MAX and WES stations that travelers can scan for transit maps, schedules and arrival times. However, if I'm reading this notice on the agency's website correctly, QR codes will be posted only at bus stops that have shelters. I hope TriMet will also put the codes next to the stop ID numbers, which are found — unless they were destroyed,...
3 tags
Worth it: Not having a driver's license [Jezebel] →
Add Chicago to the list of cities where it makes financial sense to ditch the car for good. Money quote (literally): "The American Public Transportation Association estimates that commuters who utilize public transportation over private vehicles save an average of $9,797 annually." That's pretty important, considering anyone currently in the 19-34 age group will probably never be...
7 tags
In L.A., summer is typically ushered in with June Gloom, a mildly irritating time of limited sunshine. The opposite seems to be true of Portland, from what I've heard. June is supposedly the start of amazing weather. We got a tiny taste of it between some showers yesterday, but I'm so ready for warmer weather and the bike insanity of Pedalpalooza. I'm seriously going to palooze...
5 tags
Willamette Week reporter Aaron Mesh recently took an extended TriMet voyage to survey the types of Portland residents who use it and how changes to the service affect them. Based on the article, it seems maybe he hasn't spent much time on TriMet other than for his three-day assignment. Three days (242 miles) is a lot of travel time, but I can't get over how negative the majority of the...
7 tags
8 tags
Seattle to Portland for $1? That's the promise of... →
Greyhound division BoltBus is expanding to the Pacific Northwest, with trips that will cost much less than a tank of gas: as low as $1 (plus fees) between Portland and Seattle. (I checked out some weekday and weekend dates and found nothing above $10 after the May 17 launch.) The site also suggests it will have service to Vancouver, though the booking drop-down menu doesn't have that city as...
6 tags
National Bike Month has, um, rolled around again, and either more people are into it than before or social media saturation makes it seem that way. Or maybe it's just supersized for me now because I'm in Portland instead of Los Angeles, which always celebrates Bike Week but is not so into Bike Month. Evidently, bike season up here really gets going in June, but Portland still has...
3 tags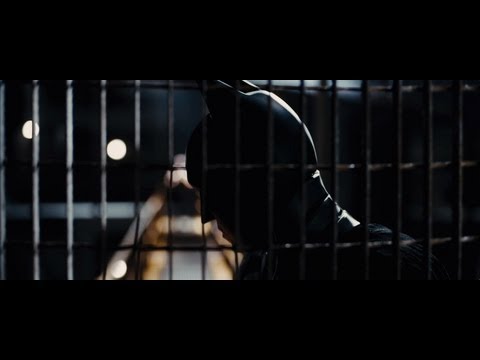 4 tags
Bike lanes spur bike commuting, but let's go a...
The Washington Post has written about a study showing that cities can influence the number of bike commuters by laying out lanes and paths for them. (The study represents only work trips, not all trips.) It makes sense that the presence of special lanes encourages bikers to hit the streets. However, bike-designated areas are only one piece of the puzzle. Another important effort — though a more...
2 tags
Why you should be on a cargo bike [Gizmodo] →
Huh. Cargo bikes are trendy, according to Gizmodo. I appreciate the convenience of a commuter that can be stripped down to its rack-free state and gain speed back, but if you've got the cash and the storage space, a cargo bike makes a lot of sense, particularly if you don't have a car. Check out a breakdown of popular cargo bikes here.
6 tags
Portland State University bike challenge is nigh
I'm a fan of any community effort to help bikers, especially newbies, feel comfortable riding on city streets. I stumbled on an event for May that is similar to programs I've seen elsewhere in which companies or organizations offer prizes (and the sheer fun of competition) for miles logged on a bike. The Bike 2 PSU Challenge is open to the university's students and staff from May...
5 tags
5 tags
Citing budget constraints, Portland to invest... →
5 tags
6 tags
A stolen bike success story →
Sometimes the cops (1) believe you when you tell them you found your recently stolen bike on Craigslist and (2) have the time and resources to catch the thief and return the bike to its owner. Unfortunately, only (1) happened for me last year, but a biker in Brooklyn just posted this uplifting recovered-bike story, and here's my favorite part: But one cop said, "Usually if you feel it in...
4 tags
It's been a month since I crashed during (ugh) my first bike ride after moving to Portland, and I finally feel fine sitting at a computer for a long period of time. I've even been back out there, riding a grand total of 12 miles last weekend. A quick recap: I went about 15 miles on a sunny Sunday, through town and along the river, and then my tire went into the streetcar flange when I...
4 tags
Apparently, there's been a recent rise in the ranks of nondriving Americans. According to a column in the New York Times about "Generation Why Bother," by the time they turn 16, kids these days are so jaded about their existence that they neglect to get a driver's license. What can be done about this alleged problem? (Quick, Hollywood, fast-track a License to Drive remake!...
1 tag
What I learned today, my first day on a bike since moving to Portland two months ago: (1) Oregon is pretty. (2) If you're going to wipe out during a 15-mile bike ride, do it right in front of your house where the nice bandages live.
6 tags
Put a bird on it
This is a new one. This afternoon a driver flipped me off for not jaywalking, for remaining on the sidewalk instead of darting in front of his slowing vehicle. I wasn't in a huge hurry, so I just stood there, letting him go about his business. And I got the finger. I thought Portland residents were nice to a fault, but I guess I was wrong. I guess choosing not to cross the street while the...
5 tags
6 tags
Life after traumatic brain injury →
Here's a must-read story about a man recovering — and never fully — from a head injury that he suffered after falling off his bike. It's a good reminder to stop taking our brains for granted. I'm guilty of leaving the helmet behind when I'm just running a quick errand, and man do I hate to wear the thing on longer rides. They are cumbersome and trap sweat on my head, thus...
4 tags
4 tags
The Daily: Women officially park better than men →
I'm illustrating my repost with a photo I took in Busan a few years ago. My (female) Korean colleague said men feel more comfortable having their own parking lot so they don't have to worry about being crashed into. She insisted she wasn't joking. thedailyfeed: A lot of sexist jokesters will be eating their words after reading this British study, which found that women park...
6 tags
For the first time in the three weeks I've been in Portland, a bus driver today asked me where I was going after I boarded and showed him my transfer. I was heading downtown, but my transfer didn't allow for that. Now, I'd looked up the zone system, and thought I'd grasped it, but I never understood why a driver would decide to punch zones 2-3 instead of zones 2-1 until...